It's Christmastime, although it doesn't feel that way here in Ariel. Not many people celebrate Christmas here. But, being here in the land where Jesus was born over 2000 years ago has me thinking about what that first Christmas would have been like.
I suppose most modern American Christians have a mental image of the first Christmas. We see nativity sets and Christmas cards depicting the stable where Mary and Joseph kneel next to the manger holding baby Jesus. The shepherds and wise men are present, as are an assortment of barnyard animals. An angel perches on the stable roof, and a star shines overhead.
But is that what the gospel writers actually portrayed? And, what does archaeology say about the Christmas story? A careful reading of the gospel text along with linguistic, archaeological, and historical studies sheds additional light on the story that we know and love.
Where was Jesus Born?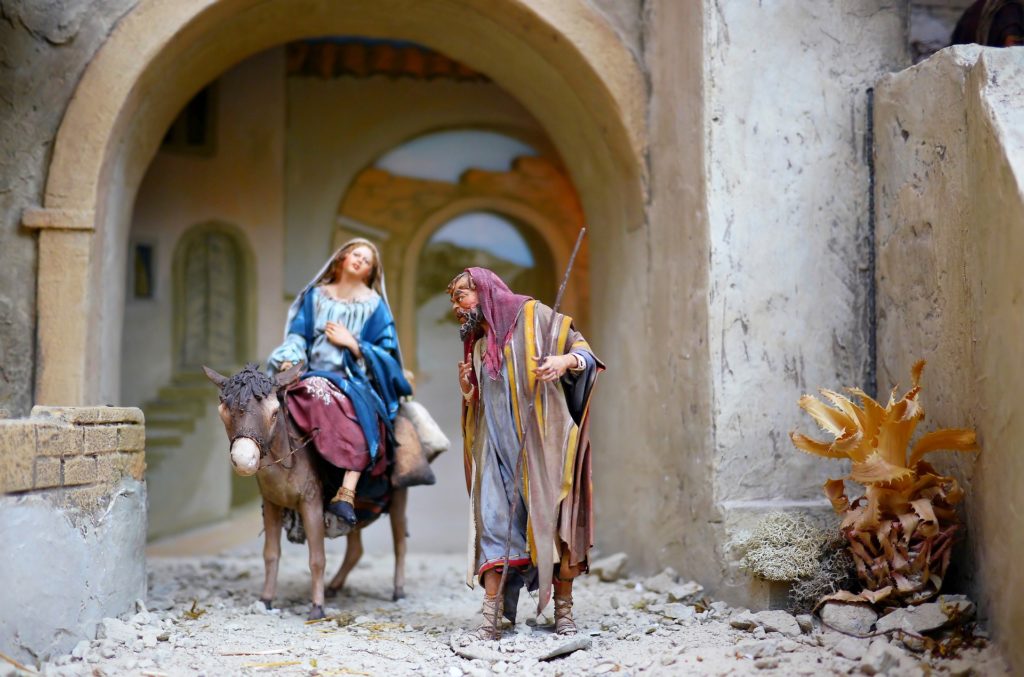 According to Luke 2:3, Joseph and Mary traveled to Bethlehem for a census. Since Bethlehem was Joseph's ancestral home, he would have had extended family living there. It seems very likely that a family member would have extended hospitality to the couple, especially since Mary was due to give birth soon.
This is a different idea than that presented in typical Christmas parents, which depict an innkeeper turning Joseph and Mary away. So, where does the innkeeper fit into this picture? If Joseph had relatives with whom he could stay in Bethlehem, why would he go to an inn?
Was He Born in a Stable Near an Inn?
Luke, who wrote the Christmas story, was familiar with public inns. In the story of the good Samaritan, he wrote about an inn, using the Greek word pandocheion (Luke 10:34). Yet, this is not the word that appears in the Christmas story. Here, Luke used the Greek word kataluma (Luke 2:7). A word study reveals that Luke also used the word kataluma in Luke 22:11, where he is referring to the upper room in which the Last Supper took place. In that context, it almost certainly refers to the upper room of a private home (Byers 2020). It seems likely, then, that an innkeeper did not turn Mary and Joseph away from the inn. With relatives in town, they had no need to stay in an inn at all! Rather, there was no room for them in the upper room of a relative's house.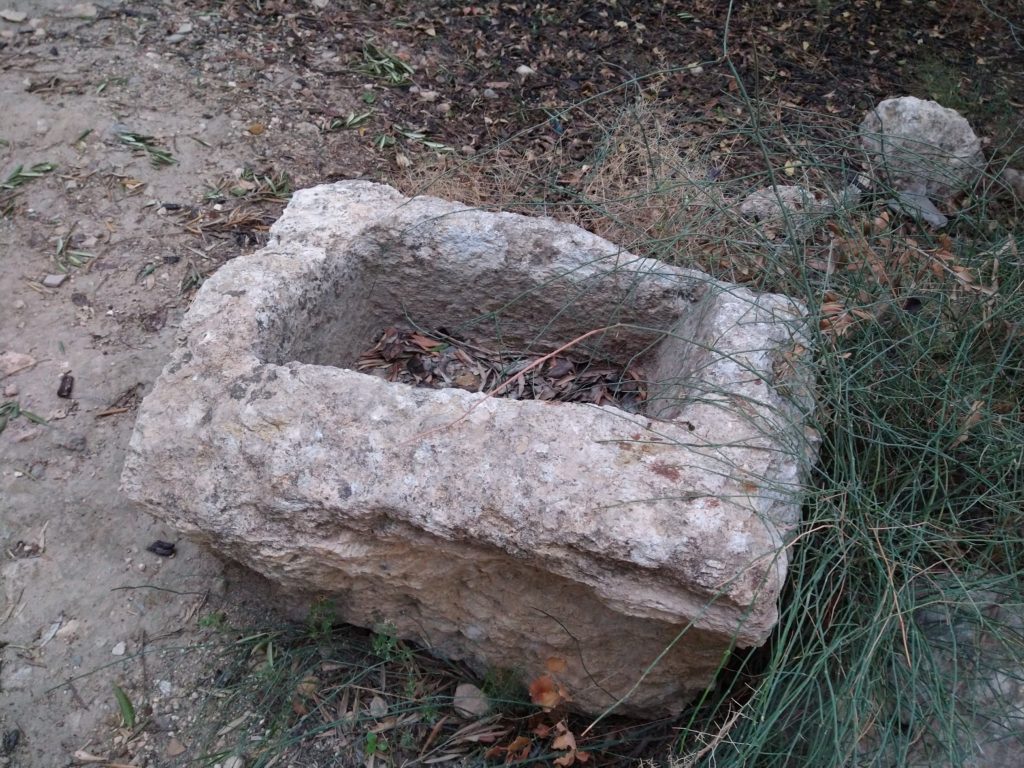 It is easy to assume that Jesus was born in a stable because Mary laid Him in a manger. Although animals and humans live in separate structures in many modern cultures, this was not the case in the ancient world. In first-century Bethlehem, livestock owners might leave flocks of sheep or goats in the fields at night under the care of a hired shepherd. More valuable animals, however, would spend the night in the family home (Bailey 2008). A room on the ground floor of the house would function as a stable area. The animals would stay in this area while the family slept upstairs. This both protected the animals and provided warmth for the family sleeping above. 
Was He Born in a Private Home?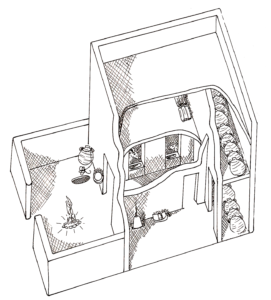 From this understanding of first-century Jewish culture, a picture emerges that is quite different from that which you might find depicted on a Christmas card. It seems likely that Joseph and Mary arrived in Bethlehem and went to the home of a distant relative. The high cultural standards for hospitality would have dictated that these relatives should provide a place for Mary and Joseph as long as they needed it. However, their upper room (kataluma) was already occupied, and there was no room for Mary and Joseph to stay there.
However, rather than turning the couple away, these relatives must have prepared a place for them to stay on the ground floor of the home. Typically, the ground floor of a first-century Jewish home included a kitchen area and a storage area in addition to the stable area mentioned above. After Jesus was born, Mary laid him in a manger, a central location where she could easily access him from anywhere on the main floor of the house.
Was He Born in a Cave?
According to Justin, who wrote in the second century AD, Jesus was born in a cave (Bailey 2008). The Church of the Nativity marks the traditional birthplace of Christ. It stands over a cave that early Christians believed to be the location of His birth. Queen Helena, the mother of Emperor Constantine, visited the site in 325–326 AD. In 330 AD, Constantine commissioned the construction of a basilica church at the site (Wood 2019).
But, how does the tradition of Jesus' birth in a cave fit with the evidence suggesting that he was born in a private home? Archaeological research suggests that it fits surprisingly well. The natural limestone bedrock in that region contains many caves, and first-century Jews made good use of them. Poor people made their homes in caves, while wealthier people often built their homes over or adjacent to caves in order to incorporate them into their homes. Caves made ideal cool storage areas as well as stables. Thus, it is quite possible that the birth of Jesus did occur in a cave as the tradition suggests. However, that cave was probably part of the ground floor of a private home in Bethlehem. 
Conclusion
A textual, historical, and archaeological study of the birth of Jesus helps shed additional light on the well-known Christmas story. In some ways, it can challenge what we think that we know, but it also helps us to better understand the historical context surrounding Jesus' birth, and provides a clearer understanding of the event.
However, the message of Christmas remains unchanged. Jesus, the Son of God, took on human flesh and entered the world as a newborn baby, just like you and I. He lived a sinless life, yet died as a criminal to pay the penalty for all the sins of all people. He rose from the dead, ascended to heaven, and has offered salvation freely to all who believe in Him. Through Him, we can have the hope of an eternal future in heaven with God.
Resources
Bailey, Kenneth. 2008. "The Manger and the Inn." Associates for Biblical Research Website. 
Byers, Gary. 2020. "Away in a Manger, But Not in a Barn." Harvest Handbook of Bible Lands, edited by Steven Collins and Joseph M. Holden. Eugene: Harvest House Publishers.
Wood, Bryant. 2019. "Archaeology and the Birth of Christ." Associates for Biblical Research Website.